Alaska Airlines charges for all checked baggage, unless you qualify for a special baggage exemption based on credit card, loyalty program, and on some special routes.
All bags are limited to a maximum weight of 50lbs/23kg, and size restrictions of 62 linear inches (length+width+height), otherwise additional charges may apply.
Alaska Airlines 1st Checked Bag Fee 2023: $30
Alaska Airlines 2nd Checked Bag Fee 2023: $40
Alaska Airlines 3rd + Checked Bag Fee 2023: $150 each
Please note that the 3rd, 4th, and Additional Bag fee has increased to $150 each bag for all Alaska Airlines flights bought on/after June 30th 2023. For flights purchased before June 30th 2023, 3rd and Additional Bags cost $100 each.
** Passengers upgraded after baggage has been accepted are not eligible for refund of baggage fees paid
Baggage Fee Waivers and Exceptions
Passengers on Alaska Airlines are exempt from the baggage fees on some routes or if they qualify for an exemption based on loyalty status or using special credit cards. The following baggage exemptions apply on Alaska Airlines flights:
1st Checked Bag Free:
Alaska Airlines Visa Signature® consumer cardholders
Alaska Airlines Visa® Business cardholders
Customers traveling to or from Guadalajara
2 Free Checked Bags:
Customers traveling in First Class
Elite level Mileage Plan™ members
American AAdvantage Executive Platinum, Platinum Pro, Platinum, and Gold Elite Level members
Club 49® members
3 Free Checked Bags
Customers ticketed for travel solely within the state of Alaska
5 Free Checked Bags
Active duty US military personnel with valid military ID
Active duty US military dependents with valid military ID and travel orders
Note: Bags may weigh up to 70 pounds and be up to 115" (linear) without incurring overweight or oversize fees.
Additional Checked Baggage Exemptions on Alaska Airlines
The following items will be taken free of charge, and not count toward your checked baggage allowance:
- Strollers and car seats - when traveling with infants or children
- Pineapple from Hawaii - one properly packaged box of pineapples when traveling within the United States from Honolulu (HNL), Kona (KOA), Maui (OGG), or Kauai (LIH)
- Mobility aids and medical assistive devices - visit our accessible services pages for more information
- Wine (Mileage Plan™ members only) - one suitably packaged (e.g. foam lined box) case of wine when traveling within the United States from Boise (BOI), Eugene/Springfield (EUG), Lewiston (LWS), Medford (MFR), Portland (PDX), Redmond/Bend (RDM), Pasco (PSC), San Luis Obispo (SBP), Santa Rosa (STS), Walla Walla (ALW) or Yakima (YKM) airports
↑ Back to Top
Alaska Airlines Overweight Baggage Fee 2023 - Extra Bag Fee - Oversize Baggage
All baggage on Alaska Airlines (including baggage checked free of charge) which exceeds the size or weight allowance, is subject to additional fees
Alaska Airlines Additional Bag - 3rd bag or more - $150 Fee Each
Alaska Airlines Oversize Baggage - linear dimension of 63-115 inches - $150 Fee
Alaska Airlines Overweight Baggage - weighing between 51-100 lbs (23-45kg) - $100 Fee
Please note the new increased Additional Bag and Oversize Bag fees of $150 for 2023. These higher fees of $150 (previously $100) are in effect on all Alaska Airlines flights purchased on/after June 30 2023. For flights purchased before June 30 2023, the original $100 fee applies. The Overweight Baggage fee remains at $100.
No single piece of checked baggage may weigh more than 100 pounds and/or exceed 115" (linear). Contact Alaska Air Cargo at 1-800-225-2752 for assistance with any items that exceed the checked baggage limitation. Exception: Musical instruments.
SPORTING EQUIPMENT:
Alaska Airlines will accept sporting equipment as checked baggage provided each piece is properly packed in a soft or hard sided case designed specifically for the sporting equipment piece. Standard checked baggage fees ($30-$40 if within first 2 bags) apply for all sporting equipment, although Alaska Airlines will waive the oversize and overweight fees for the following pieces of sports equipment:
Archery
Bicycles
Boogie boards
Bowling
Golf Clubs
Skis/Snowboard
Fishing Equipment
Hockey/Lacrosse Equipment
Pole Vaults
Scuba Equipment
Skateboards
Surfboards/Paddleboards
Windsurfing Equipment
View Related Airlines Baggage Policies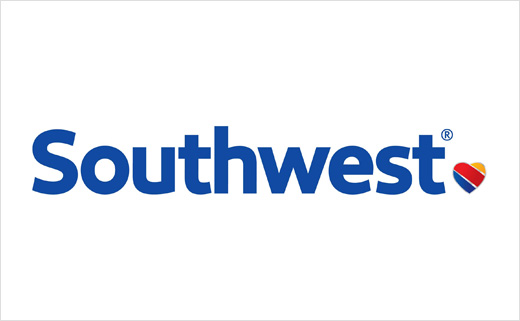 Southwest
Luggage Fees 2023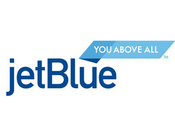 JetBlue
Baggage Info 2023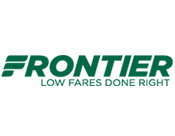 Frontier Airlines
Luggage Fees 2023

Avelo Airlines
Luggage Rules 2023
Last Updated: 19 Jul 2023