A guide to Delayed Flight Compensation, and how to get paid by the airline.
Click Here to Start your Flight Delay Compensation Claim on AirHelp.com

If you're reading this page, chances are that you have recently had a flight delay, and are wondering what sort of compensation you are entitled to as compensation for your inconvenience. This will be a quick guide to what levels of compensation you are entitled to, and how to go about getting it.

The good news is that you can claim compensation for flight delays up to about 3 years back, so you can claim compensation for your previous delayed flights as well.
Flights Canceled Due to Coronavirus / COVID-19

If your flight has been canceled due to the Coronavirus / COVID-19 pandemic, you are most likely not eligible for extra compensation from the airlines, as this is considered an "extraordinary event".  However, you still have some rights as a passenger. If your flight has been canceled, you are eligible for a full refund of your ticket, or an alternative flight once flights are rescheduled.

If you are at the airport and your flight has just been canceled, you are entitled to care from the airline. This includes food and drink, access to communication, and hotel accomodation where necessary.  This applies to flights departing from EU airports, under regulation EC 261.  If outside of the EU, your rights may vary.

Click here to check whether you are eligible for flight delay/cancellation compensation on AirHelp.com

Depending on the origin and destination of your flight, consumer protection laws for flight delays differ by country.  This affects how much compensation you are entitled to, if any.
Flights to / from / within the European Union (Rule EC 261/2004)
The European Union offers the strongest passenger protection laws, with specific guidelines regarding how much compensation an airline must pay out, depending on the length of delay and distance of your flight.  
Under the rule of EC 261/2004, you are eligible for flight delay compensation of up to 600 EUR if the delay meets the following requirements:
1. You arrive at your destination more than three hours later than planned. (Includes connecting flights)
2. The flight took off in the EU (from any airline) or landed in the EU (provided that the airline is headquartered in the EU)
3. The airline is responsible for the delay (e.g. operational circumstances and technical difficulties).
You are eligible to make a flight delay claim up to 3 years after your delayed flight.  It doesn't matter if your airline has already provided you with food, refreshments, or travel vouchers. 
How Much Compensation do I Get for a Delayed Flight?
The amount of financial compensation dictated by rules EC 261/2004 is based on the distance of your entire itinerary, from origin to destination, including any connecting flights.  Airlines are obligated to pay out compensation if you are delayed in arriving at your final destination by more than 3 hours. Delays of less than 3 hours are not eligible for compensation under EC 261/2004. The compensation guidelines are as follows:
€250 EUR - All Flights Less than 1500 km
€400 EUR - Internal EU Flights longer than 1500 km
€400 EUR - Non-Internal EU Flights between 1500 km and 3500 km
€300 EUR - Non-Internal EU Flights over 3500 km (3-4 hour delay)
€600 EUR - Non-Internal EU Flights over 3500 km (4+ hour delay)
Check Flight Compensation Eligibility
Use this flight compensation eligibility calculator to check how much flight delay compensation you are eligible for under EC 261/2004.
Link: Flight Compensation Eligibility Checker Tool
This tool will tell you whether your flight qualifies for compensation under EC 261, and how much you can expect to receive from the airline for your route if your claim is accepted.
Other Rights That Come With EC 261
In addition to compensation for your loss of time, if your delay exceeds five hours, you are entitled to a full or partial refund of your original ticket and a return flight to your point of departure, if needed.
How Flight Delay is Calculated
Flight delay is based on the time you arrive at your final destination. This is important because even if your flight takes off late, the airline may still be able to make up time in the air. But what exactly is a flight's "arrival time"? In September 2014, the European Court of Justice (case C-425/13) defined "arrival time" to be the moment at which the aircraft has reached its final destination and one of its doors is open.
Are Airline Strikes Eligible for Compensation?
In April 2018, the European Court of Justice made a ruling that internal 'wildcat strikes' by flight staff do not constitut "extraordinary circumstances". As such, airlines must now compensate air passengers for flight delays and cancellations when an airline strike is to blame.
Missing a Connecting Flight Because of Flight Delay
If you miss a connection because of a delayed flight, the airline must find you a replacement to the final destination on your ticket. In addition you could be entitled to compensation under European laws. If the time you arrive at your final destination is over three hours later than your original flight, you could claim up to €600 in compensation.
In order for the airline to be responsible for your flight delay, it's important that your flights are booked together and part of the same journey. If you booked your own onward flight separately, that would not be covered, and your only recourse would be to look for compensation from your travel insurance.
What To Do When Your Flight is Delayed
Hold onto your boarding pass and any other travel documents.
Ask why the flight was delayed.
Gather proof of the delay (for example photos of the departure board or communications from the airline confirming the disruption.)
Ask the airline to pay for your meals and refreshments.
Don't sign anything or accept any offers that may waive your rights.
If needed, get the airline to provide you with a hotel room.
Keep your receipts if your delayed flight ends up costing you extra money.
Make a Claim for your Flight Delay Compensation Here
Documents you Need to Claim Flight Delay Compensation
Airlines have difference procecudes and required documents in order to make a claim. The best advice is to hold on to all documents if your flight is delayed. If you're going to file directly with an airline, you can expect most airlines to push back and try to deny your claim, even if the flight falls within EC 261 rules for flight delay compensation.  To give the best chance of succeeding, be sure to gather all the documentation you can about the flight, so the airline cannot claim the flight was delayed for weather-related issues.  
The other option is to use a claim service such as AirHelp.com to file your claim, who already have a relationship with most airlines and can really speed up the claims process.  In either case, we recommend using their Flight Claim Eligibility Checking Tool to see whether your flight delay is eligible under rule EC 261, and to know how much compensation you are eligible to receive.
Should I use a Flight Delay Claim Service such as AirHelp.com?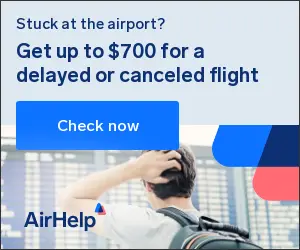 With the sorry state of customer service offered by most airlines in 2023, you can expect to be met with pushback from the airline when attempting to make a claim directly with the airline for an EC 261 flight delay violation.  It is possible that an airline will make excuses that your flight delay does not fall within the EC 261 regulations, explaining the delay as an extraordinary circumstance outside of their control.  
We highly recommend using a service such as AirHelp.com to file your flight delay claim request. They have existing relationships with the airlines and deal with their flight claim representatives directly, so you are much more likely to get your claim paid out quickly and without any hassle.  From our experience, we have typically received payment for the claim within 3 weeks of it being sent through AirHelp.
Making a claim takes about 3-5 minutes, and you will receive a notification right away whether your claim is eligible for compensation under EC 261, and for how much compensation. Although these services do take a cut of the claim payout they receive for you, it is well worth it considering the convenience of using such a service rather than dealing with the airlines directly.  It is free to make a claim and to check whether you are eligible, so when it doubt, we prefer to spend the 2 minutes to begin the claims process on AirHelp to know what sort of compensation we can expect.
Click here to check Flight Delay Compensation Eligibility on AirHelp.com
Related Pages...
Flying with Marijuana - Rules for Flying with Cannabis [2023 UPDATE]
Rules for Flying with Vape and E-Cigarettes [2023 UPDATE]
Flights Affected by the Coronavirus / COVID-19 in 2023
Can I Bring a Drone on an Airplane [2023 Update]
Can I Use Bluetooth Headphones / AirPods on a Plane
The Best Lightweight 62-Inch Suitcases Available - Top Rated in 2023
Airline Rules for AirTags and Luggage Trackers
TSA 3-1-1 Carry-On Liquids Rules
What is Piece Concept vs Weight Concept
Can I Use Bluetooth Headphones / AirPods on a Plane