↑ Back to Top
Sky Airline Carry On 2023 - Cabin Bag Size & Weight Limit
Sky Airline offers a low-cost Zero Fare, which does not include a carry-on allowance. You may only bring a small personal item with this fare. When making your booking, you have the option to add a carry-on item of 25 x 35 x 55 cm, max weight 20 kg, for a price of $12. Adding the carry-on item later on (through Manage by Booking, during Online Check-In, or at the airport) will cost significantly more, up to $40 if paying for it at the boarding gate.
The Sky Airline Plus Fare and Full Fare both include a 20kg carry-on item (max dimensions 25 x 35 x 55 cm), plus a personal item that must go under the seat in front of you.
If hand baggage does not fulfill established requirements, it may be sent to airplane's luggage compartment, for which you may be charged a checked luggage fee. For operational reasons the baggage allowed in cabin may be restricted.

TSA - (USA): TSA Carry-On Regulations and TSA 3-1-1 Carry-On Liquids Rules
CATSA - (Canada): CATSA Carry-On Prohibited Items and CATSA Carry-On Liquids and Gel Restrictions
E-Cigarettes / Vape: TSA Rules for Flying with Electronic Cigarettes and Vape Pens 2023
Guns / Firearms: How to Fly with a Gun - TSA Rules 2023
Bluetooth Headphones: Using Bluetooth Headphones on an Airplane
↑ Back to Top
Sky Airline Checked Baggage Fees 2023 - Checked Bag Weight & Size Limits
Sky Airline now operates a low-cost model, with no free baggage allowance on the Zero Fare. You will be charged for all checked bags. Please note, it is cheaper to purchase your checked baggage earlier, during the original reservation, rather than adding it to your reservation via Manage by Booking, by adding it during online check-in, or waiting until you get to the airport to pay your luggage fees.
Sky Airline Plus Fare passengers have 1 free bag included, with maximum weight of 23 kg / 50 lbs. Sky Airline Full Fare passengers may check in 2 bags free of charge, max weight 23 kg / 50 lbs each.
All bags must be less than 23kg/50lbs, with maximum linear dimensions of 158cm
Sky Airline Baggage Prices when Paying Online
1st Bag - from $12 USD
2nd Bag - from $13 USD
3rd Bag - from $18 USD
4th Bag - from $18 USD
5th Bag - from $18 USD
Sky Airline Baggage Fees at the Airport
Prices at the Airport
1st Bag - $38 USD
2nd Bag - $42 USD
3rd Bag - $45 USD
4th Bag - $45 USD
5th Bag - $45 USD
Linear Dimensions: What are Linear Dimensions?
Piece vs Weight: What is Piece Concept vs Weight Concept
Packing List: Travel Packing Checklist
Marijuana / Cannabis: Rules for Flying with Marijuana / Cannabis in 2023
Musical Instruments: Flying with Musical Instruments on Sky Airline
Delayed/Cancelled Flights: How to Claim Compensation for Flight Delays
Guns / Firearms: How to Fly with a Gun - TSA Rules 2023
↑ Back to Top
Sky Airline Overweight Baggage Fee 2023 - Extra Bag Fee - Oversize Baggage
It is not possible to purchase overweight baggage for Sky Airline online. Your best option is to purchase an additional 23kg bag online during your initial reservation, as it will come out cheaper than paying for an overweight bag at the airport. Good news is that Sky Airline has slightly lowered its overweight baggage fees for 2023.
Overweight baggage fees for Sky Airline
When bags weigh over the 23kg/50lbs limit, you will be charged an overweight baggage fee, as follows:
1-5 KG Overweight - $18 USD
6-10 KG Overweight - $33 USD
11-15 KG Overweight - $45 USD
+15 KG Overweight - $53 USD
View Related Airlines Baggage Policies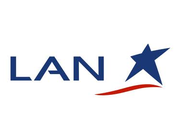 LAN
Luggage Rules 2022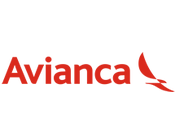 Avianca
Luggage Rules 2023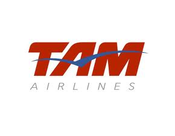 TAM Airlines
Luggage Fees 2022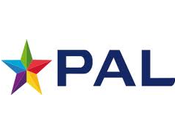 PAL Airlines
Luggage Rules 2018
Last Updated: 08 May 2023