When flying with Frontier, it is recommended to book and pay for your checked baggage while making your reservation, as it is the cheapest option. Alternatively, add it to your reservation up to 24 hours before your flight. This option is more expensive than at the time of booking, but it will still be less expensive than paying at the airport.
The below numbers are a guide to baggage prices on Frontier - the exact amount may vary slightly for your specific flight route/date/time of travel. Be sure to check the Frontier Airlines website for exact fees for your specific flight, using your flight confirmation number. Expect to pay quite a bit more for your bags now than last time you have flown with Frontier Airlines, as their baggage fees have increased quite significantly in 2023, with further fee increases on flights purchased after May 11 2023.
The exact price of bringing checked luggage varies slightly depending on your specific flight, but the approximate fees that you can expect are presented below. In all cases, the cheapest option is to pre-purchase your luggage allowance at the moment of booking your flight, as it gets more expensive when adding bags to your reservation later on.
If you know that you will be traveling with a lot of checked luggage, consider purchasing one of Frontier's Bundles, either "The Works" or "The Perks", both of which include both a carry-on item and a checked bag.
Frontier Airlines Checked Baggage Fees 2023
Online at FlyFrontier.com during booking
1st Checked Bag - $57
2nd Checked Bag - $74
Extra Bags - $94 each
Online at FlyFrontier.com after booking, more than 24 hours before flight
1st Checked Bag - $66
2nd Checked Bag - $83
Extra Bags - $103 each
During Web Check-in
1st Checked Bag - $66
2nd Checked Bag - $83
Extra Bags - $103 each
via Call Center
1st Checked Bag - $79
2nd Checked Bag - $89
Extra Bags - $95 each
At Airport ticket counter or self-service kiosk
1st Checked Bag - $79
2nd Checked Bag - $89
Extra Bags - $95 each
At Departure Gate (if your carry-on bag exceeds size limits and must be checked)
1st Checked Bag - $99
------------------------------
Checked Baggage Size & Weight Restrictions - Reduced Weight Limit to 40 Lbs.
Checked bags must be within 62 linear inches (that's length + width + depth) and no heavier than 40 pounds (previously 50 lbs / 23 kg) - this lower weight limit has been in effect on all Frontier flights since March 1 2022.
Baggage that exceeds the 40 lbs weight limit will be charged an overweight baggage fee. If your bags weighs 41-50 lbs, you will be charged a $75 overweight fee (increased on May 11 2023 - previous overweight fee was $50). Bags weighing 51-100 lbs will be charged a $100 overweight baggage fee.
Oversize baggage, 63-110 linear inches, on Frontier Airlines will cost you $75.
Bags over 100 pounds or in excess of 110 linear inches will not be accepted.
These fees are charged separately, and one item can incur multiple fees.
↑ Back to Top
Frontier Airlines Overweight Baggage Fee 2023 - Extra Bag Fee - Oversize Baggage
Checked baggage on Frontier Airlines must be less than 62 linear inches (length + width + height), and must weigh less than 50 pounds. These limits apply to all fare classes. Additional fees apply if your bag exceeds either the size or weight limits. Fees are cumulative, and a single bag may incur both fees if both overweight and oversize.
Frontier Airlines Oversize Bag: A fee of $75 USD applies to baggage exceeding 62 inches in linear dimension. Baggage larger than 110 inches will not be accepted.
Frontier Airlines Overweight Bag: As of a couple of years, a standard checked bag on Frontier Airlines may weigh no more than 40 lbs / 18 kg (down from 50 lbs / 23 kg). This is less than the standard weight-allowance of most airlines, so you are likely to exceed if you are not careful when packing. New overweight baggage fees for 2023 are in as follows:
Overweight Baggage 41-50 lbs / 18-23 kg - $75 USD (previously $50)
Overweight Baggage 51-100 lbs / 23-45 kg - $100 USD
Active duty military personnel, reservists traveling with orders and military personnel traveling in uniform are exempt from excess, oversize and overweight baggage fees. This policy is for active duty military personnel only and does not extend to family members or traveling companions.
NOTE: Military personnel do pay special bag fees such as pet in cabin or dry ice fees
Wheelchairs
In compliance with federal law, wheelchairs or other types of mobility devices are accepted as checked baggage in addition to the passenger's baggage allowance at no additional charge. Some passengers may have more than one device to check. There is no additional fee.
The wheelchair is carried in the cargo compartment of the aircraft and is subject to the liability. Refer to www.FlyFrontier.com for more information regarding the carriage of wheelchairs.
Some types of aircraft flown by Frontier and regional affiliates cannot accommodate wheelchair stowage in the cabin. Two types of aircraft that can accept wheelchairs can accept the following types:
Manually powered, collapsible or non-collapsible, and electric-powered with spillable or non-spillable batteries.
Refer to Traveling with Wheelchairs for more information.
View Related Airlines Baggage Policies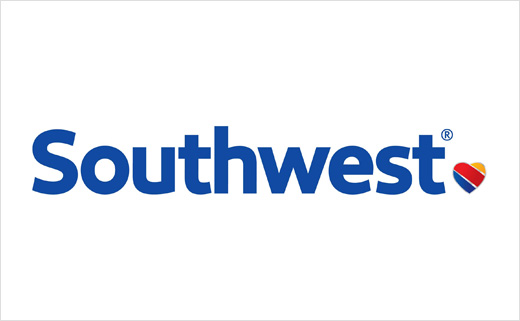 Southwest
Luggage Rules 2023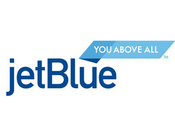 JetBlue
Baggage Fees 2023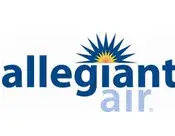 Allegiant Air
Baggage Fees 2023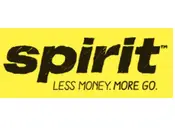 Spirit Airlines
Luggage Fees 2023
Last Updated: 30 Jul 2023