Be sure to check out our sister-site, Airline-Pet-Policies.com, for information about flying with your cat, dog, or other pet.
↑ Back to Top
Megabus Canada Checked Baggage Fees 2019 - Checked Bag Weight & Size Limits
You can carry up to ONE (1) piece of luggage per customer (50 pound maximum) on megabus.com services.
For guidance this should be no more than the size of a standard suitcase and should not weigh more than 50 pounds (23kg). The dimensions must not exceed 62 inches (157cm) when adding the total exterior dimensions of the piece (length + width + height). Customers can also take on board one (1) small piece of hand luggage that will fit in the overhead storage compartment or under the seat.
Luggage is subject to inspection when crossing international borders. You will be asked to declare any items subject to duty upon crossing the border, and must claim all luggage at the border crossing point before proceeding. No luggage is allowed across the border unless claimed by a customer and megabus.com is not responsible for any luggage crossing international borders.
Linear Dimensions: What are Linear Dimensions?
Piece vs Weight: What is Piece Concept vs Weight Concept
Packing List: Travel Packing Checklist 2023
Marijuana / Cannabis: Rules for Flying with Marijuana / Cannabis in 2023
Delayed/Cancelled Flights: How to Claim Compensation for Flight Delays
Guns / Firearms: How to Fly with a Gun - TSA Rules 2023
↑ Back to Top
Megabus Canada Overweight Baggage Fee 2019 - Extra Bag Fee - Oversize Baggage
Megabus will not accept additional pieces of luggage to be placed under the bus. If space permits, you may be able to bring a second suitcase, but the company makes no guarantee that it will be able to fit it onto the bus. Megabus does not offer a refund for travel if you are refused your additional luggage.
The only way to guarantee that your second suitcase be brought onto the bus is to purchase an additional bus ticket with it's own baggage allowance and will guarantee space in the cargo hold.
Additional luggage may not be carried on seats or any other location within the passenger area.
View Related Airlines Baggage Policies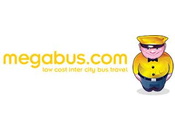 Megabus USA
Baggage Fees 2019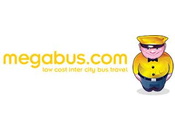 Megabus UK
Luggage Fees 2019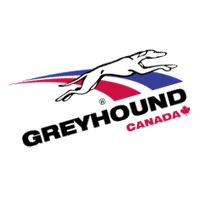 Greyhound Canada
Luggage Rules 2019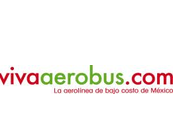 VivaAerobus
Luggage Rules 2023
Last Updated: 19 Sep 2019