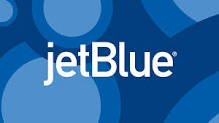 Last Updated:
07 Jan 2018
Flying With Archery Equipment on JetBlue 2018
JetBlue Archery Equipment - Bows and Arrows Policy
Archery equipment may be accepted on JetBlue flights as checked baggage only. Acceptance is dependent on each individual country's requirements.

One piece of archery equipment will count as one of your checked bags.

One piece includes

One bow and quiver of arrows and maintenance kit enclosed in a case or container of sufficient strength to protect the bow and quiver with arrows from accidental damage.