Last Updated:
19 Jan 2016
Flying With Windsurfing Boards and Sails on Air Berlin 2016
Air Berlin Windsurfing Equipment Policy
Windsurfing Equipment with Air Berlin - with sail and mast packed in soft case or similar.

Instead of a suitcase you can also use your free baggage allowance to check in sports baggage. If the sports baggage you wish to check in exceeds the free baggage allowance included in your fare, you have the option of checking it in as a separate item of baggage under the excess baggage conditions » currently in force. Sports and special baggage must be registered in advance.

Since the space available in the cargo hold is limited, we recommend that you register your baggage well in advance.

Except JustFly fare: it is not possible to transport sports baggage in this fare category.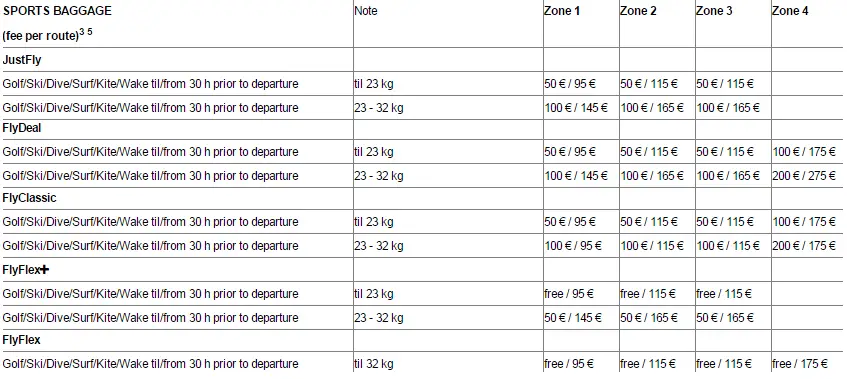 Windsurfing Equipment Related Lists and Articles
5 Best US Domestic Airlines for Flying with Windsurfing Equipment in 2017