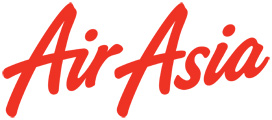 Last Updated:
21 Jan 2016
Flying With Windsurfing Boards and Sails on Air Asia 2016
Air Asia Windsurfing Equipment Policy
The following equipment are accepted as part of your check-in baggage.

Windsurfing equipment

You can bring one windsurfing bag and the surfboard must not exceed 277cm/109inches in length.

-------------

Sports equipment weights available for purchase online

Domestic - 15kg/ 20kg/ 25kg/ 30kg/ 40kg
International - 20kg/ 25kg/ 30kg/ 40kg

Note:
- Any number of pieces is allowed with a combined weight not exceeding pre-book/airport weight.
- Excess baggage fee applies to every extra kg.

Please refer to our Fee Schedule at AirAsia website for the fee, which may vary from the airport you fly.

Windsurfing Equipment Related Lists and Articles
5 Best US Domestic Airlines for Flying with Windsurfing Equipment in 2017