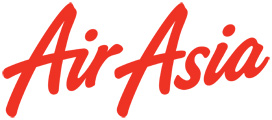 Last Updated:
21 Jan 2016
Flying With a Bike on Air Asia 2016
Air Asia Bikes Policy
Bicycles will be charged a sports equipment fee at the check-in counter. Please refer to our Fee Schedule at AirAsia website for the fee, which may vary from the airport you fly.

Since bicycles have to be checked in, your bicycle:
Must be properly packed in recognised bicycle bag or in a protective box or bag or in plastic wrap. Otherwise, we will refuse carriage.
Should be of the general and standard dimensions
Must not weigh more than 20kg (on its own). Anything in excess of 20kg will attract Excess Baggage Fee at the prevailing rate of the checking in airport.
Must adhere to the handling procedure stated below.

HANDLING PROCEDURE OF BICYCLES FOR TRAVEL
One bicycle is accepted as one sport equipment in the following manner:

Handle Bars: The handle bars must be turned in so that they are in alignment with the frame
Pedals: The pedal should either be removed or checked-in this to prevent them causing damage to other bicycles or checked baggage
Gears: The gears should be wrapped to protect them from damage
Tyres: Must be deflated
Mudguards: These can either be removed or again should be protected from damage
Loose items: Any loose items e.g. pump, lights, water bottle and etc. must be securely fastened to the bicycle or removed and checked-in.

Please note that any removed bicycle parts may be carried as cabin baggage if deemed fit by you, provided it meets the hand carry baggage weight and dimension.

Bikes Related Lists and Articles