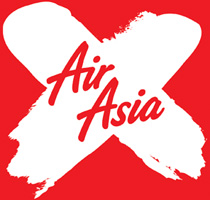 Last Updated:
23 Aug 2012
Flying With Archery Equipment on Air Asia X 2012
Air Asia X Archery Equipment - Bows and Arrows Policy
Archery equipment is accepted as part of checked baggage
In a standard bow and arrow case.
Equipment accepted as one sporting equipment:
One bow, one quiver and arrows

Golf Equipment, Diving Equipment (Conditional Acceptance), Surfboards, Skis, Snowboards, and Bicycles are checked in as Sporting Equipment, per item, per one way flight. These sporting equipment will be charged the Sports Equipment Fee for up to 20kg and every kg thereafter will be charged at the applicable rate as excess baggage.

Please see our fee schedule for the list of Sports Equipment Fee on AirAsia website. All sports equipment are accepted under our limited liability.