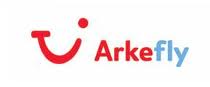 Last Updated:
10 Jan 2018
Surfboards on ArkeFly 2018
ArkeFly Surfboards Policy
Surfboards are required to be booked with TUI fly and are subject to fees. The booking can be made with the TUI fly service center. You must book the baggage and pay the fee before the flight, or it is not guaranteed that it will be transported.

Surfboards up to a maximum weight of 30 kg can be transported on TUI fly flights for a fee of EUR 65 per piece, per route.
Surfboards Related Lists and Articles
Top 5 Surfboard-Friendly Airlines in the US 2017
Boardbags and Surfboard Covers
Get Listed Here - $100 in FREE Advertising!