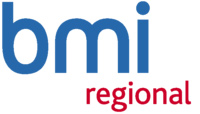 Last Updated:
08 Jul 2011
Flying With Skis on bmi Regional 2011
bmi Regional Skis Policy
One pair of skis/poles/boots or snowboard and boots

Business, Flexible Economy (UK, ROI and HAJ from LHR):
Free if within baggage allowance. If in excess of baggage allowance: GBP 30/EUR 34 fixed fee, per item, per sector.

Economy (bmi operated routes only):
A flat rate of GBP 30 per item, per sector will be applied. If the item is over 20kg but under 32kg then an additional GBP 30 per item, per direction will apply.

Skiing equipment/snowboards can be paid for online during the booking process or via 'Manage my booking' once a booking has been made.

A free winter sports allowance is available for travel between London Heathrow/Manchester to Basel. In addition to the normal baggage allowance customers are permitted to take either:
A) One pair of ski boots, one pair ski poles, one pair of skis
B) One snowboard, one pair of snowboard boots.
Infants under 2 years of age are not eligible for the winter sports equipment allowance.