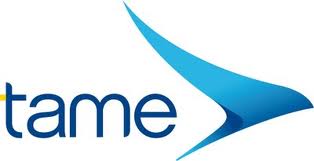 Last Updated:
18 Jan 2016
Flying with Kitesurfing Boards and Equipment on TAME 2016
TAME Kitesurfing Equipment Policy
TAME does not have an explicit Kitesurfing Equipment policy, however, it should not be an issue to bring kitesurfing equipment considering its policies for surfboards and windsurfing equipment:

The following sports items are considered within the baggage allowance limits.

Surfing Equipment: Maximum 2 surfboards per passenger, packed inside the same case. Transportation accordingly with the equipment to be operated. The surfboards should be properly packaged.

Wind Surf Equipment: 1 windsurf board not exceeding 115 inches of length, 1 mast, 1 sail, 1 kit for equipment assembly.