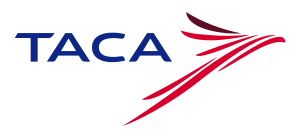 Last Updated:
08 Jan 2018
Flying with Kitesurfing Boards and Equipment on TACA 2018
TACA Kitesurfing Equipment Policy
Kitesurfing equipment: includes board, kite, steering bar and harness, wakeboards.

Kitesurfing equipment incurs a transportation charge on international flights.

Charges for kite boards on flights operated in connection with TACA Regional:

- A maximum of one board per passenger, which must be less than the 6.7 feet.

- On flights operated by Cessna Caravan aircraft, the board must be transported out of its bag; for flights operated by ATR aircraft only one board per bag is permitted.

- An amount of USD 30 must be paid at the domestic airport (depending on destination: Honduras, Costa Rica and / or Guatemala).

Charges for: kite surfers

Within Colombia and within Peru (except on international connections): the combination of one piece of equipment and one bag is permitted with a maximum weight of 50 pounds (23 kilos) without charge. If the weight limit is exceeded, excess baggage or extra piece charges apply as appropriate.

To and from North America: a charge of USD 125 applies, except from Miami to San Jose, C.R. or San Jose, C.R. to Miami where a fee of USD 100 applies.

To and from Brazil: a charge of USD 50 for the first bag applies; from the second bag on, there is an additional payment per piece up to 70 pounds (32 kilos) of USD 125.

For all other international destinations the charge will be USD 100.