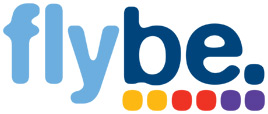 Last Updated:
08 Jul 2011
Flying With Fishing Rods on flybe 2011
flybe Fishing Equipment Policy
Exceptional items may be carried at a charge of GBP 30 (EUR 37, 50 CHF) per exceptional item per sector. Carriage is subject to space and weight and not as part of the personal allowance. Charge is applied regardless of any other baggage allowance.

Flybe accept the carriage of fishing equipment on a stand-by basis. Carriage will only take place if there is sufficient space available in the hold of the operating aircraft.

Restrictions apply as follows:
One tackle box / haversack / anglers basket
One fishing rod bagged or boxed
All tackle boxes and rod bags will be carried in the hold of the aircraft and under no circumstance may live maggots or any other form of live bait be accepted.