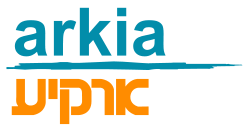 Last Updated:
17 Jun 2015
Flying With a Bike on Arkia Israeli Airlines 2015
Arkia Israeli Airlines Bikes Policy
Bicycles are permitted for carriage subject to the following restrictions:

The bicycle must be packed in a bicycle box or bag.
The front wheel must be detached from the frame.
Tires must be partially deflated.
Passenger must sign a disclaimer, that will be attached to the packed bicycle.

Bicycles are subject to a handling charge of 120 NIS on domestic flights and 30 USD on international flights.

Bikes Related Lists and Articles