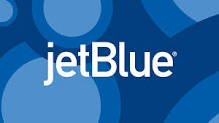 Last Updated:
07 Jan 2018
Flying with SCUBA Diving Equipment and Tanks on JetBlue 2018
JetBlue SCUBA Diving Equipment Policy
JetBlue accepts SCUBA diving equipment in either carry-on or checked baggage, including Regulators, Buoyancy Compensators, masks, snorkels and fins, which are all acceptable as either checked or carry-on baggage.

Please note that neither full nor empty compressed gas cylinders (SCUBA tanks) are allowed in checked or carry-on baggage on JetBlue flights.

There is no additional charge for scuba equipment as long as the items are within size and weight limitations.