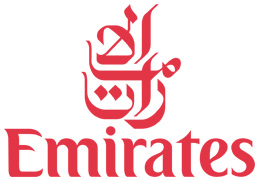 Last Updated:
18 Oct 2017
Flying with SCUBA Diving Equipment and Tanks on Emirates 2017
Emirates SCUBA Diving Equipment Policy
Emirates will accept your SCUBA diving equipment as part of your regular checked baggage allowance. Any applicable regular excess/oversize/overweight fees will be charged if your standard checked baggage allowance is exceeded.

SCUBA equipment normally consists of diving suits, flippers, masks, snorkels, buoyancy control devices and so on. If air bottles are also carried, they must be emptied.

As per the IATA regulations, SCUBA equipment is subject to normal excess baggage charges, if it exceeds the free baggage allowance.